The debate over Frank Oliver's legacy is bringing out the best and worst in Edmontonians as a downtown community named after the early-1900s politician works on a rebrand.
Oliver Community League president Robyn Paches says he was surprised by the anger the renaming effort dredged up from supporters of the current name during a public consultation process that wrapped up in late September.
"From an individual perspective, yeah I've been kind of shocked. I've gotten a lot of vitriol from specific community members," Paches says, referring to "vile" content in emails, Instagram and Twitter comments.
On the flip side, he says the renaming process has brought people together for heartfelt discussions. Some residents have come to understand the name's painful connotations while learning about the region's pre-colonial history.
Oliver was one of the most powerful people in Western Canada in the late 19th and early 20th century. After founding the city's first newspaper, the Edmonton Bulletin, in 1880, he went on to become a federal minister and Superintendent-General of Indian Affairs from 1905 to 1911. Oliver helped shape the City of Edmonton and advocated for white western settlers, implemented racist immigration policies and illegally pushed Indigenous peoples off their land.
So while Oliver was revered by the local political establishment as an admirable statesman for a century, people who were hurt by his actions have always felt otherwise.
"He was a weasel," says Kimberly Beaudin, national vice-chief of the Congress of Aboriginal Peoples and a member of the Michel First Nation.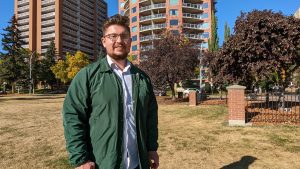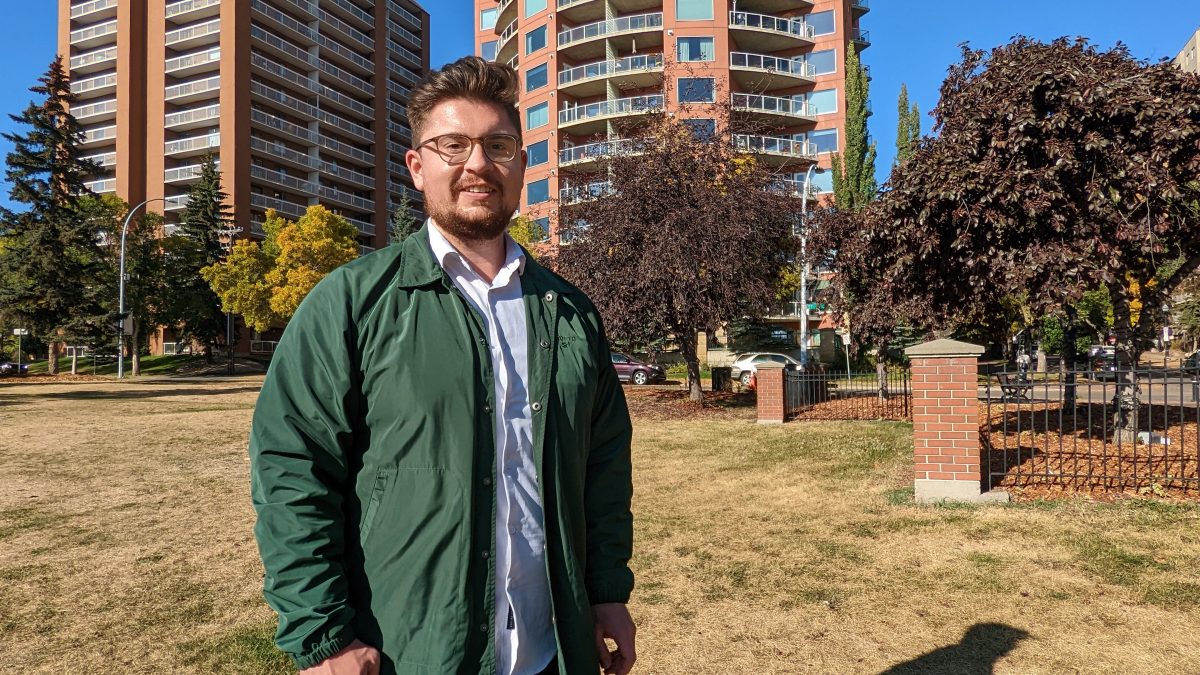 "The Michel people were forced to relinquish land because the government was starving them out," he says. "They wouldn't allow them to sell anything, they wouldn't allow them to grow any crops, nothing. So they forced Chief and Council at the time to give up some land just so they could survive. That's when the grand poobah there, Mr. Oliver, decided to swoop in and take advantage of the situation."
Oliver made a deal in 1906 to auction off a chunk of the nation's reserve land in central Alberta, northwest of Edmonton, at nine dollars an acre. The money was never paid, which under Canada's Indian Act meant the sales legally had to be cancelled. Yet, not only was the land never returned, but some of the deeds were later transferred to Oliver himself.
Meanwhile, Michel First Nation members were not allowed to leave their reserve without Oliver's signed permission as their Indian Agent. The Michel band eventually relinquished nearly all of its 360,000 acres under pressure from the government, and its members were "enfranchised" in 1958, meaning they got the federal vote but lost their Indian status.
Oliver also successfully lobbied to push the Papaschase First Nation off its reserve land on what is now part of south Edmonton. Both nations are still fighting to be recognized under the Indian Act.
"I'd say [Oliver] was technically the grandfather of the demise of the Papaschase and the Michel," Beaudin says.
The Oliver Community League launched its renaming process in the summer of 2020, as protests against the police killing of George Floyd swept across the world and statues of once-revered politicians representing racist and colonial values were defaced and removed. An Edmonton plaque bearing Oliver's face was twice splashed with red paint before the city permanently removed it in June this year.
The formal consultation process began in summer 2021 and included mailouts, pop-ups, a steering committee with Indigenous and non-Indigenous leaders and an online survey. The league also reached out to all Oliver-named businesses in the area for feedback, finding most to be supportive of the change. Many are already in the midst of their own name change processes.
"There are people that are really excited and want this to happen yesterday," Patches says, "and then there are people that are really resistant and never want to see this happen."
He hopes to have a name ready to unveil by the summer of 2023, which will then have to be approved by the city's naming committee and ultimately by Edmonton City Council.
Beaudin suggests honouring one of the few settlers, like Dr. Peter Bryce, who stood up to violence against Indigenous peoples when it was deeply unpopular and risky to do so.
But the answer might lie outside of individuals. Paches contends that naming a place after a person is not the best way to remember history, noting that when he first came to Oliver he didn't even know it was named after a man, much less what that man had done.
A better approach, then, may be to find something that binds us all together beyond our fractured histories.
"A lot of folks have talked at length about the connection to nature," Paches says. "People really love the parks and the recreation spaces that we have, and the fact that you can run into folks and really build a community."
While the formal public consultation has closed, Paches is still encouraging people to share their thoughts and suggestions by contacting the Oliver Community League.
Savvy AF.  Blunt AF.  Edmonton AF.