This spring, residents of Hondo, a community of about 40 people a two-hour drive north of Edmonton, noticed new signage at their local campground: "Midnight Sky Outdoor Events and Retreats," it read. Gone was the Mosquito Lake Campground — a no-frills, but clean and well-maintained, lakeside camping area. Its owner, Linda Sand, had sold the place after more than 20 years.
"There were lots of people who'd haul their trailers up there for the weekends," says Murray Kerik, the reeve of the Municipality District (MD) of Lesser Slave River 124, which includes Hondo and the neighbouring village of Smith, home to about 240 people. "A lot of them were disappointed when it was shut down or sold."
It wasn't clear who'd bought the campground until a May 2022 article in the area newspaper, Lakeside Leader, named controversial spiritual leader John de Ruiter. Since then, it's been a popular topic of conversation in Hondo and Smith. Reactions have been mixed.
Some thought it strange to build a retreat centre in their neck of the woods: "This is hard rural living," said a source who requested anonymity because she feared public comment might jeopardize her employment. But for years, de Ruiter had held annual outdoor retreats at Nordegg, another small, rural community. According to Zaba Walker, Midnight Sky's project manager, these retreats will now happen at Midnight Sky. "The lake is beautiful and the property is a good size for events with John," she wrote in an email. "It's far enough from the city to feel the relaxation of nature and close enough to be an easy drive for a weekend visit."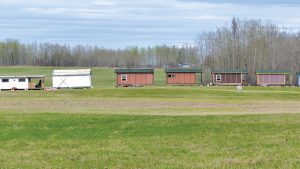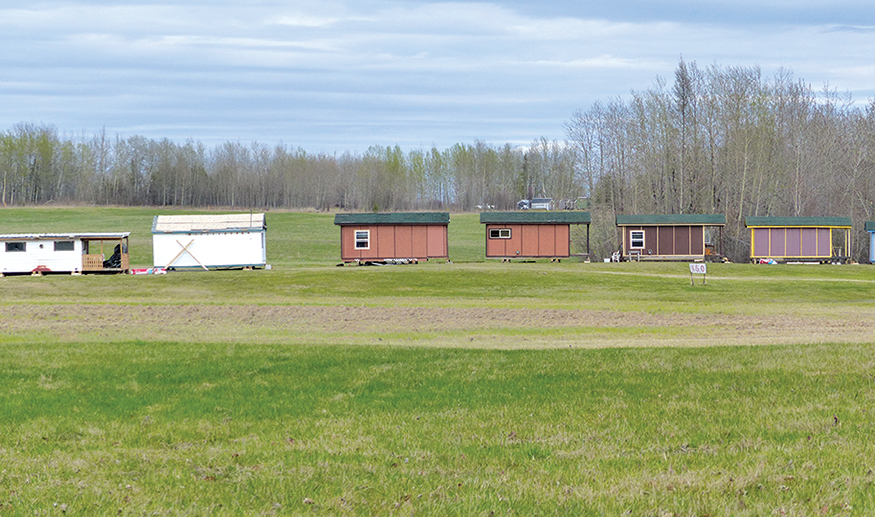 Other neighbours are alarmed by past media coverage of de Ruiter. In 2014, news outlets reported the apparent suicide of Anina Hundsdoerfer — a scientist who'd moved to Canada after meeting de Ruiter in England. Her body had been found near Rocky Mountain house, but her car had been abandoned near Nordegg. Based on her diary entries, her family later suspected she'd had a sexual relationship with de Ruiter that had contributed to her declining mental health.
In fact, de Ruiter has publicly admitted that he had "consensual relations with women beyond the traditional scope of marriage," as he writes in the FAQ section of Johnderuiter.com. His first wife, Joyce de Ruiter Kremers, left him in 1999 after he announced that he'd been spiritually called to have three wives and would "marry" Katrina and Benita Von Sass, daughters of two wealthy followers. Just a decade later, he split with the Von Sass sisters (who later sued him) and married another follower, Leigh Ann Angermann.
Moving to the Country
Midnight Sky is a far cry from de Ruiter's long-time base of operations in a west-Edmonton Industrial park. The Oasis Centre can pass for a modern office building, with its steel-and-glass facade and tidy landscaping. It looks neither like a luxury conference centre known for elegant weddings, nor the spiritual headquarters of a self-styled Messiah. And yet, for 13 years, it was both.
By the time the Oasis Centre opened in 2007, de Ruiter had hundreds of followers attending meetings and supporting his organization, the College of Integrated Philosophy. He wasn't quite a household name, but word was spreading of spiritual meetings in which he would gaze silently at his followers from the front of the room. He'd once preached of Jesus as mankind's Lord and saviour; now, he spoke of personal conversations he'd had with Jesus and called himself the "living embodiment of truth."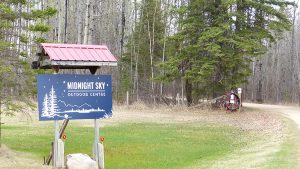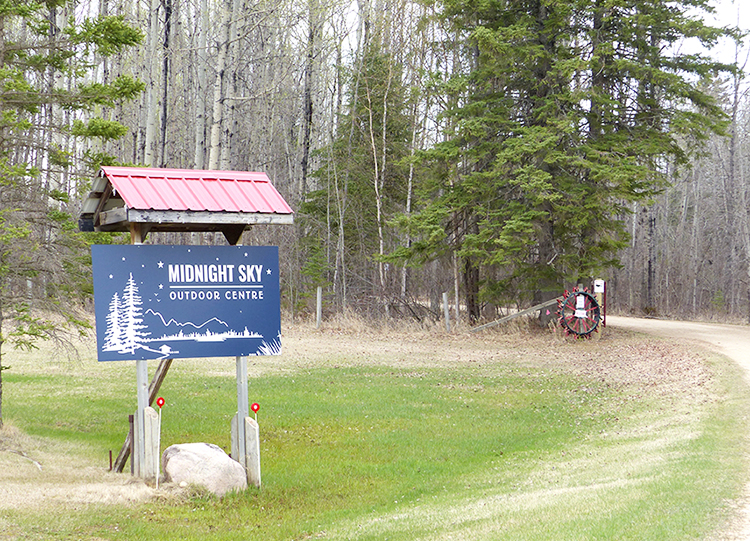 De Ruiter, a former shoemaker from Stettler with a Lutheran upbringing, did a couple stints at Bible college in the 1980s before starting his own ministry in 1986. He began it on a shoestring budget, preaching out of the home he shared with his wife and kids, before renting out spaces in Edmonton as his movement grew. By the end of the 1990s, he was travelling the world to speak and attracting devotees who would follow him back to Edmonton.
His flock hail from all over, including Canada, the United States, Australia, Europe, and India. He attracted Sannyasins from an Osho/Rashneesh ashram in the late 1990s. His devotees have included everyone from mental-health professionals to media workers, business owners to tradespeople, students to nomads.
They helped build Oasis Centre, where they attended de Ruiter's spiritual meetings and events. They helped run the conference centre and college, often as volunteers. They ran Oasis's Jewel Cafe and held roles in the administration. "People love doing it," said one former member.
For years, Oasis Centre was a popular venue. It was Blush magazine's Venue of the Year in 2014 and hosted Avenue Edmonton magazine's (now Edify magazine) Best Restaurants event in 2016. But, like other hospitality businesses, it limped through COVID-19, before closing its doors on May 31, 2021. "Unfortunately, the circumstances have not changed for the better as fast as we'd all hoped," reads a portion of a farewell message on its website. A few days before this, the building sold for $6.65 million.
The sale meant a dissolution of the group's home base, but the community had been in flux since the start of COVID. Sources say de Ruiter is anti-vax, but he went online with his meetings — which are open to the public — when the pandemic started.
In recent months, he's begun seeing his followers in-person again – at Midnight Sky.
There haven't been too many interactions between de Ruiter's followers and the community yet — it's still early days. But Kerik knows that some residents of the area are concerned and he doesn't blame them. "Everyone knows everybody and now we have a whole bunch of people we don't know," he says.
Others are not sure what to think. Long-time Smith resident Sheila Willis, an author of travel books and app creator, pays close attention to what happens in her neck of the woods. Her approach is to wait and see. "I think while people need to be cautious because of previous media coverage, they also need to observe before jumping the gun and see what kind of interactions they do have with the community," she says.
Willis' husband, a local handyman, did some work at the site and found folks there to be friendly.
To date, Midnight Sky has hosted at least one retreat and three volunteer weekends (members of the group are helping improve the site, which currently has capacity for 250). On top of this, followers are moving to the area; Walker confirmed that four or five people associated with de Ruiter have indeed purchased homes in the area. Former members suspect many more will follow as being in close proximity to de Ruiter is an important part of their belief system.
"I think a lot of people were only in Edmonton because of John," says a former member who requested anonymity because he still has close family ties with the group. "A lot of people lost their reason to stay in Edmonton." Sources also say de Ruiter followers are moving into the Fort Assiniboine area, southwest of Hondo.
Walker says de Ruiter isn't leaving Edmonton entirely and will continue to have meetings in the city. "We have a good temporary venue and we're looking for a permanent location, but we haven't found one yet," she wrote in an email.
At Midnight Sky, events are being hosted in-person and also offered via Zoom. Walker noted that in the future, the centre may host weddings and other events, but the details are being worked out.
"As we have time and resources to put into it, we'll keep improving it. The development is quite organic as we discover what supports the events we host," she said.
For now, Kerik is suspending his judgment, having had no interactions yet with de Ruiter or his organization, and seeing nothing to warrant any sort of intervention.
"As long as they behave and don't break any municipal regulations, we can learn to live with them," he says. "Maybe they're nice people."
Savvy AF.  Blunt AF.  Edmonton AF.